ANADIAG ITALIA can provide an high level service on SEEDS development. The high experience is given by the company Repros that is part of ANADIAG NETWORK. In fact Repros is the Italian leader since 1985 on seeds development services.
So ANADIAG ITALIA, with Repros can provide services for a complete evaluation and experimental development of seeds and new varieties (field trials and regulatory services).
The seeds trials can be performed:
all over the Italian territory
on many crops such as: ALL CEREALS, CORN, SOYBEAN, SORGHUM, SUNFLOWER, FORAGE, OIL SEED RAPE AND VEGETABLES.
performed in plots, mini-strips and strips planting to have different kind of seeds studies.
1- Variety Evaluation Trials between new varieties and checks to have information about yield performance and environmental adaptation, to identify the correct commercial positioning.
2- Agronomic Trials in order to identify the best plant density, crop practices, planting time, fertilization, irrigation, crop protection systems.
3- Selection, Variety purity conservation, Seed production/multiplication manage the complete process from the constitution of a new variety to the production of the basic seed to achieve the purity maintenance of different species to produce basic seed. Seeds selection in the warehouse. Follow-up and relationship with the Authority for seed certification.
4- New variety Registration trials on corn, wheat, soybean, sunflower, sorghum. In particular Agronomic and Descriptive Trials for Corn application with only one year of official trials, as required by ministerial decree. Thanks to this service, the customer can count on a reliable trials network and have the agronomic results of the varieties in time to decide the continuation of the registration process.
5- Breeding Programs and Varietal Selection, service to support the development of Seed companies.
The experimental studies are performed using own specific experimental equipments, developed, validated and perfectionated by the long experience of Repros, keeping a constant maintanence of the equipments.
Those are the main for the different seeds development:
Drilling plot machine with high precision GPS system developed by Repros (different kind of machines for different seeds such as cereals, corn and many others), plus the integrated plot experimental distributor for granular and liquid products during the sowing.
Equipments for seed treatments, specific and precise even for small quantity of seeds. Applications with agrochemical or bioprotection products, biostimulants or microorganism.
Plot Combine harvester different kind specific for different crops and seeds (cereals, corn and others), but also specific for mais silage.
Equipments for quality parameters high level equipments for quality parameters of the yield (all seeds, flower, silage) with NIR technology.
Growth Chamber for accurate germinability tests.
New specific experimental equipments can be realized and built for different experimental needs, thanks to 30 years experience of Repros.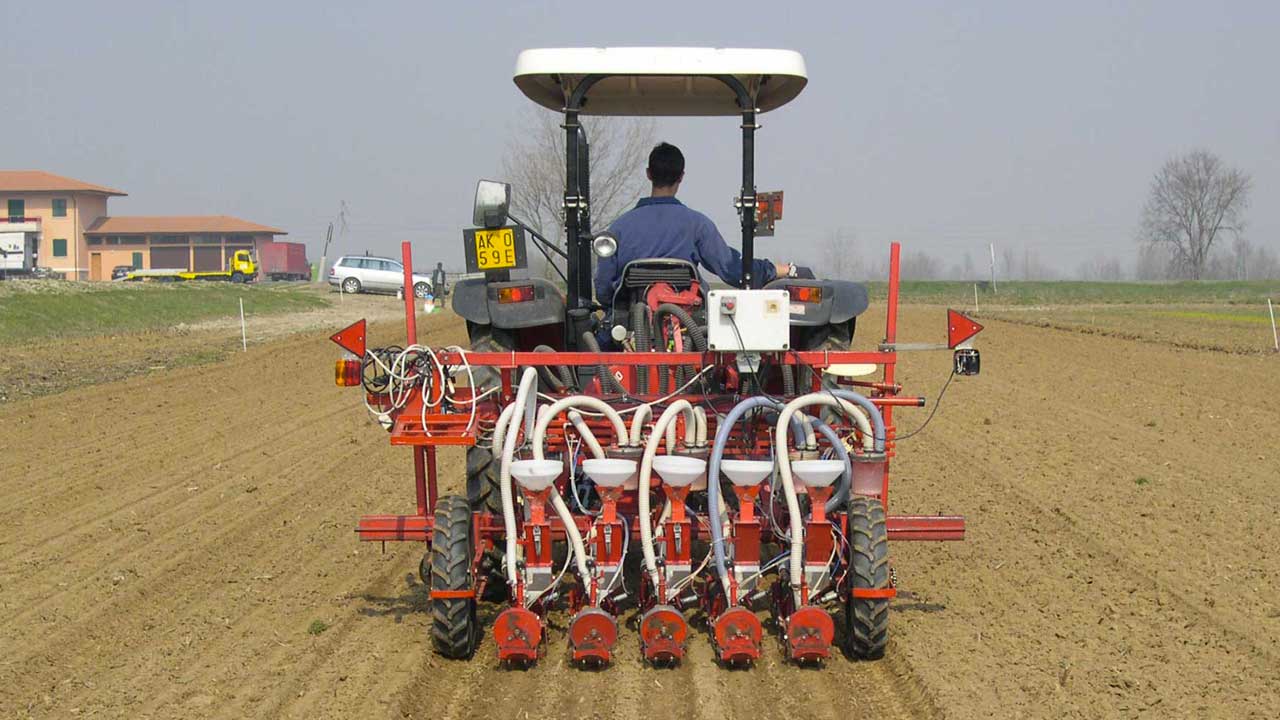 In addition, a CONSULTANCY SERVICE can be provided for Variety Registration in the National and EU List. This service offers assistance and expertise of practices to the varietal registration, managing the relationship with the Officials. So it will be a reference for foreign Seed Companies that want to register their varieties in the Italian and EU List.
Follow-up and relationship with the Authority for seed certification.