ANADIAG ITALIA is able to perform customized trials on Biostimulants and to build specific protocol according to the different needs and to the aim of the products, and following the new EU regulation 2019/1009
OUR BIOSTIMULANTS APPROACH
ANADIAG ITALIA has implemented 3 main experimental approaches for biostimulants evaluation:
Screening (research trials).
Registration trials for a deep evaluation, following the new official guidelines.
Demo trials in large plots for a summary evaluation and commercial purpose.
Those trials can be performed in different conditions, depending on the target:
Some evaluations and parameters implemented by ANADIAG ITALIA to measure the effects of biostimulants:
Digital root scan for enhance of radical development (lenght, area, volume, diameter, 1° 2° roots)
Dry matter content on plant and roots
Improvement of the vigor or greening of the crop (specific instruments SPAD, NDVI,…)
Evaluation of resistance to abiotic stresses (salinity, heat, frost and drought stress) through different specific and objective digital instruments
Yield (with all the specific plot combine for different crops)
Quality traits (with many different high level instruments)
Evaluation of eventual resistance to fungus attacks, insects, etc… (but in that case the product will become a PPP)
Measure of anthocyanin, flavonol and chlorophyll content in leaves
Measure fractional green canopy cover
Thermal Camera to assess plant stress
Photo and Video Capture to follow the plant growth
Thanks innovative equipments ANADIAG ITALIA carry out a deep digital assessments:
Digital biomass: it is calculated as the product of height and 3D leaf area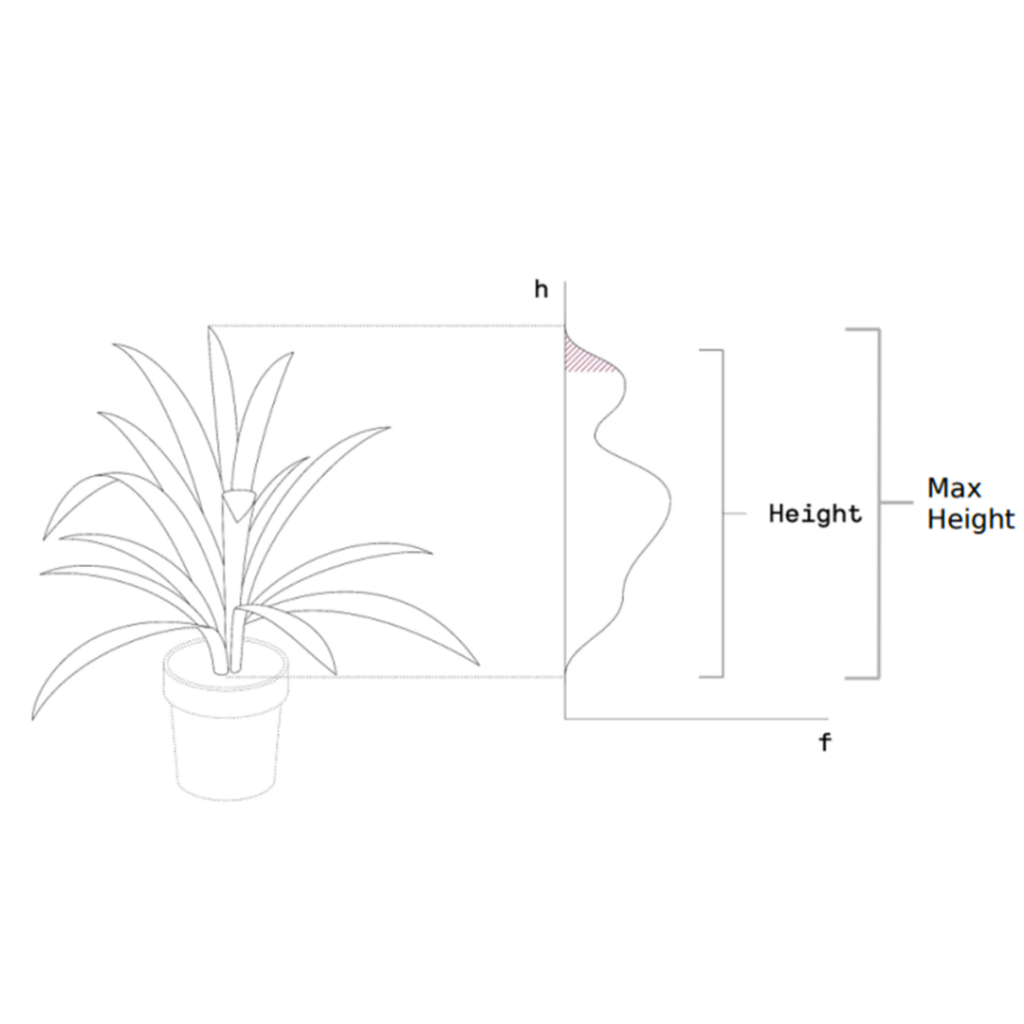 Plant height: maximum height of each plant and the plot average
3D Leaf area: The leaves total surface of the plot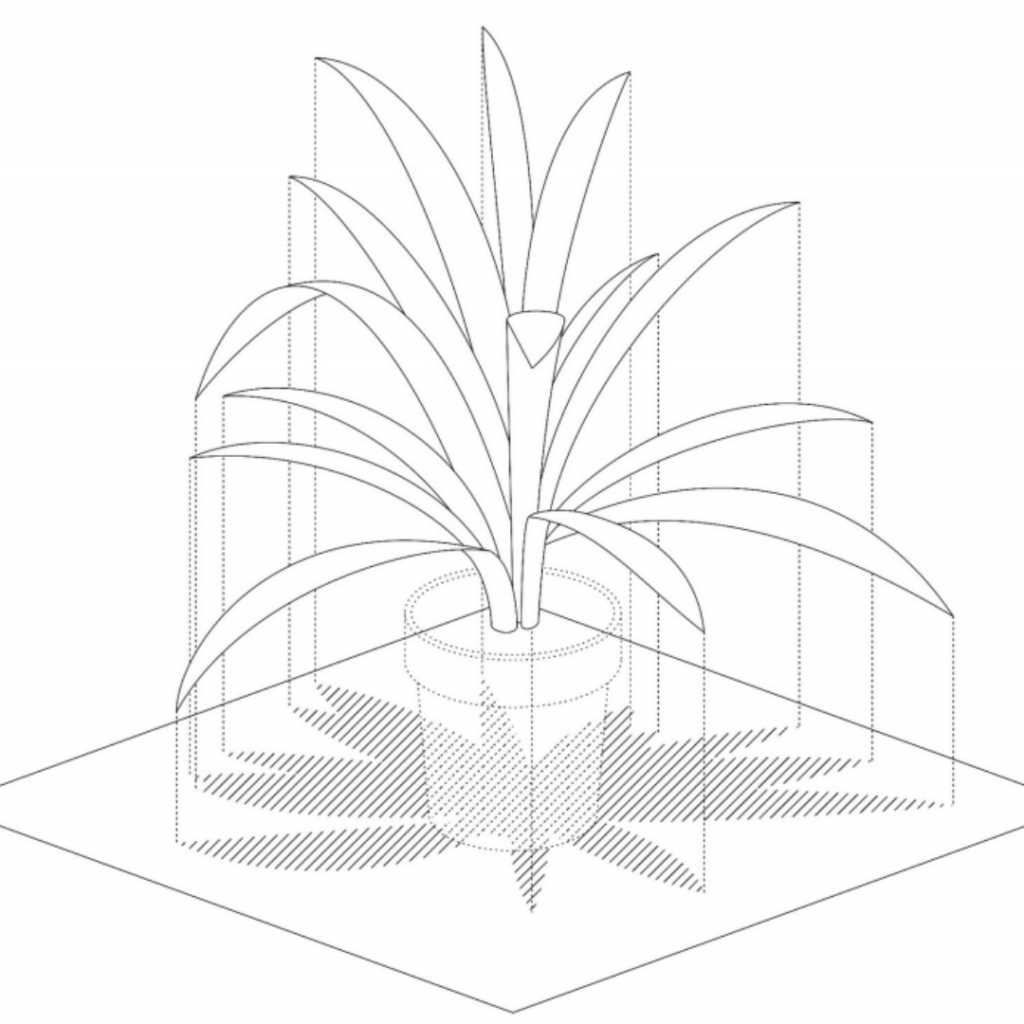 Projected leaf area: projection of the plant 3D model on the surface creating a 2D model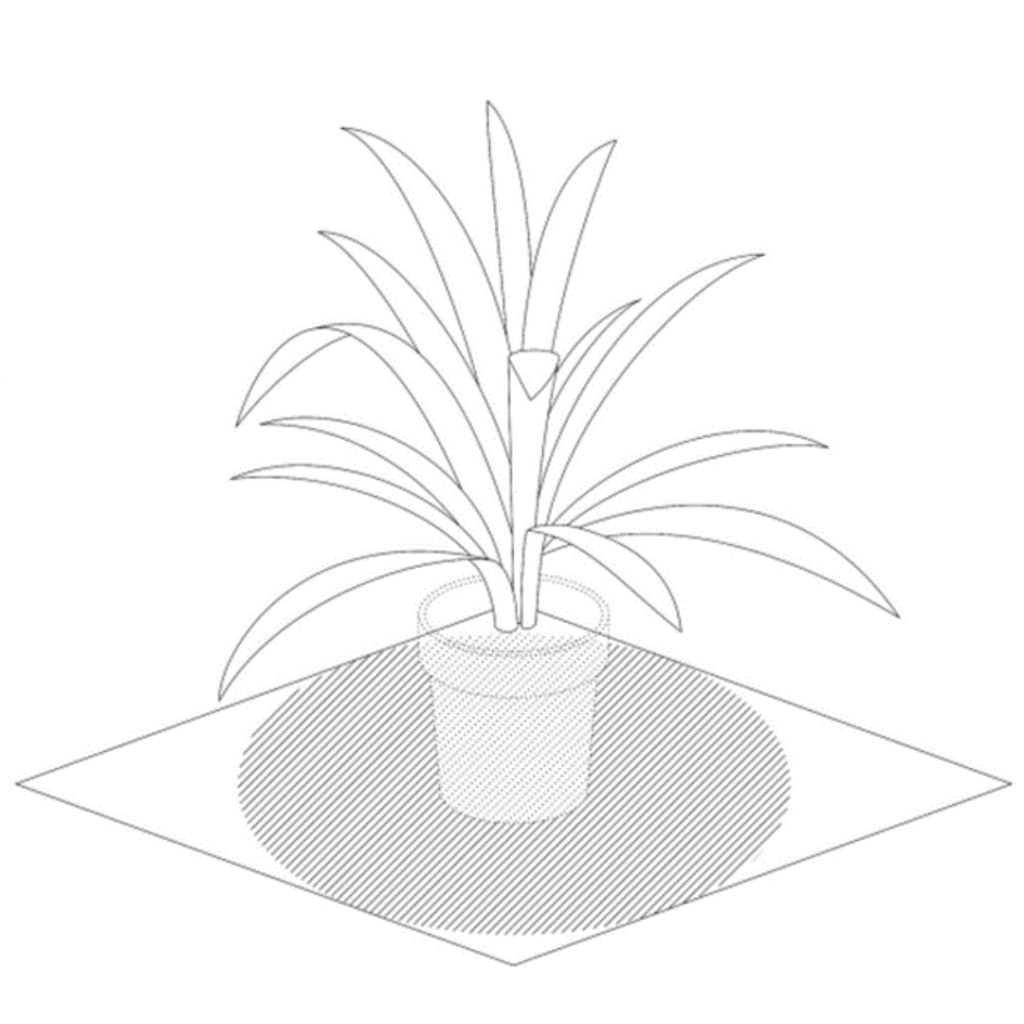 Leaf area index: One-sided green leaf area per unit ground surface area
Leaf inclination indicates the average inclination of leaves with respect to vertical axis
Canopy Light penetration of the depth of laser light penetration through the plant

reflectance in the green channel versus the red and blue channels of visible lights.
COLOR & SPECTRAL ANALYSIS
HUE Average: Pixel binning according the color
NDVI Normalized differnce vegetation index. How the plant reflects light at certain frequencies.
Greenness: It represents the relationship between the 
NPCI Normalized pigment chlorophyll ratio vegetation index. Useful for estimating nitrogen content.
PSRI Plant senescence reflectance index. Index correlated to chlorophyll. An increase in PSRI indicates an increased canopy stress and the onset of senescence.
Calculated Index (NDVI) in 3D
ANADIAG ITALIA has experience to implement specific Biostimulants trials to get the following claims, as specified in the new EU regulation 2019/1009:
1. NUTRIENT USE EFFICACY:  Nutrients uptake and assimilation – Nitrogen fixation – Phosphate Solubilization – Chelated plant nutrient.
2. TOLERANCE TO ABIOTIC STRESS: 
Water and Flooding stress –
Salt stress –
Cold and Freezing stress –
Heat stress –
Light/radiation stress –
Herbicide and agrochemical application stress –
Heavy metal stress.
3. IMPROVE QUALITY TRAITS:  Color, Firmness and Size – Sugar, Oil, Dry matter content – Skin quality (cracking) – Organoleptic quality of harvested products – Shelf life – Harvested Seeds quality (Protein, Gluten, Starch, Zeleny, Oil content, Specific weight, TGW) – Germination rate – Tillering – Flower fertility / setting (anticipation or uniformity) – Plant Biomass – Root development.
4. MOVEMENT OF IMMOBILIZED NUTRIENTS IN SOIL OR RHYZOSPHERE:  Nutrient availability – Nutrient uptake.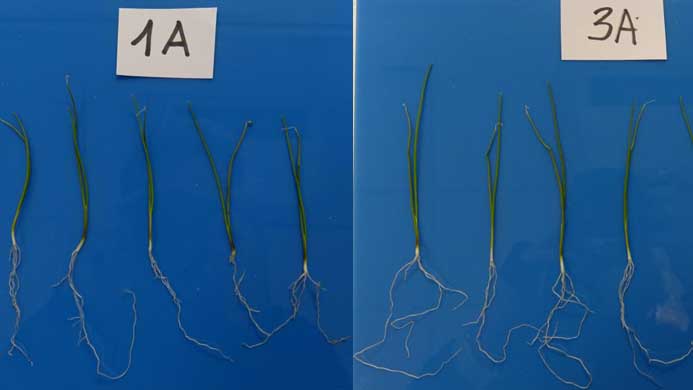 ANADIAG ITALIA has experience to implement specific trials with the majority of the different kind of Biostimulants here below classified:
MICROORGANISMS: Bacteria – Fungus – Mycorrhiza – Viruses – Microalgae
ORGANIC SUBSTANCES: Amino Acids – Protein hydrolysates -Humic and Fulvic Acids – Plant Extract -Seaweed and their extracts – Non-marine algae and their extracts – Animal by products (ABP) – Plant hydroysate – Biopolymers – Chitin – Chitosan – Peptides and Polypeptides – Other organic substances – Plant bioproducts – Organic acid – Non reducing sugar
INORGANIC COMPOUNDS: Silicate
ANADIAG ITALIA implemented specific application methods of Biostimulant products to enhance their different activities, such as the following:
Foliar application

Soil application

Drip irrigation

Seed treatment

Pre-planting seedling immersion

Drench Application

Root application

Hydroponics
Foliar application –
Soil application –
Drip irrigation –
Seed treatment –
Pre-planting seedling immersion –
Drench Application –
Root application –
Hydroponics
ANADIAG ITALIA can perform trials on many of the crops classified in the 3 following groups by the new guideline for the Biostimulants registration.
ANADIAG ITALIA can also suggest and implement an appropriate trials program to spread among the different crops for the registration purpose.
Broadacre: Combinable & Processing Products
Vegetables, ornamental and PMA crops
All the arable crops (cereals, industrials…) including potato, grassland
All the orchards and fruits including grape and small fruits
All the vegetables and ornamentals in greenhouse and open field including industry tomato and strawberry
Industry tomato (brix, heat stress)
Tomato and pepper (salinity and drought stresses)
Lettuce, melon, cucumber (root development, starter effect)
Olive (oil content)
Grape and table grape (heat stress and brix)
Potato, corn, wheat (nutrient use efficiency)
Rice (quality parameters)
Peach and apple (Yield, grading, color, brix, acidity)
Soybean (drought stress)
Industry tomato (brix, heat stress)
Tomato and pepper (salinity and drought stresses)
Lettuce, melon, cucumber (root development, starter effect)
Olive (oil content)
Grape and table grape (heat stress and brix)
Potato, corn, wheat (nutrient use efficiency)
Rice (quality parameters)
Peach and apple (Yield, grading, color, brix, acidity)
Soybean (drought stress)